Shop Our Unique Pieces

All of our items are SOLID wood. No Veneers, No MDF.
FREE SHIPPING
Anything that is part of your everyday life should be great, including your furniture and we craft ours with that in mind. We believe furniture should be an extension of yourself and your family, as it becomes an expressive part of your home.
Crafted from various solid woods, each of our pieces has their own unique knots, splits and imperfections that create eye-catching points of interest, making them all beautifully unique. The handpicked materials and masterful craftsmanship convey our love and passion for what we do. We tell our story and reveal our personalities through our craft in hopes it will evoke a feeling that you want to share in your life, throughout your home. Allow your furniture to be an extension of yourself and let us be inspired by the memories you look forward to creating with it in your home.
SOLID MESQUITE

Crafted by Hand

We offer Hard Mesquite wood – a quality wood that speaks for itself. It is heavy and extremely hard with unique wood movement, making it a favorite among woodworkers for crafting quality, custom furniture. Its dark red and rich brown coloring, earthy grains, various knots, ridges, imperfections and irregular live edges, also make this wood a popular choice for creating rustic looking pieces.
Our furniture is finished using a process that enhances the woods rich coloring and leaves a durable exterior helping to protect it from everyday wear or other damage that may occur.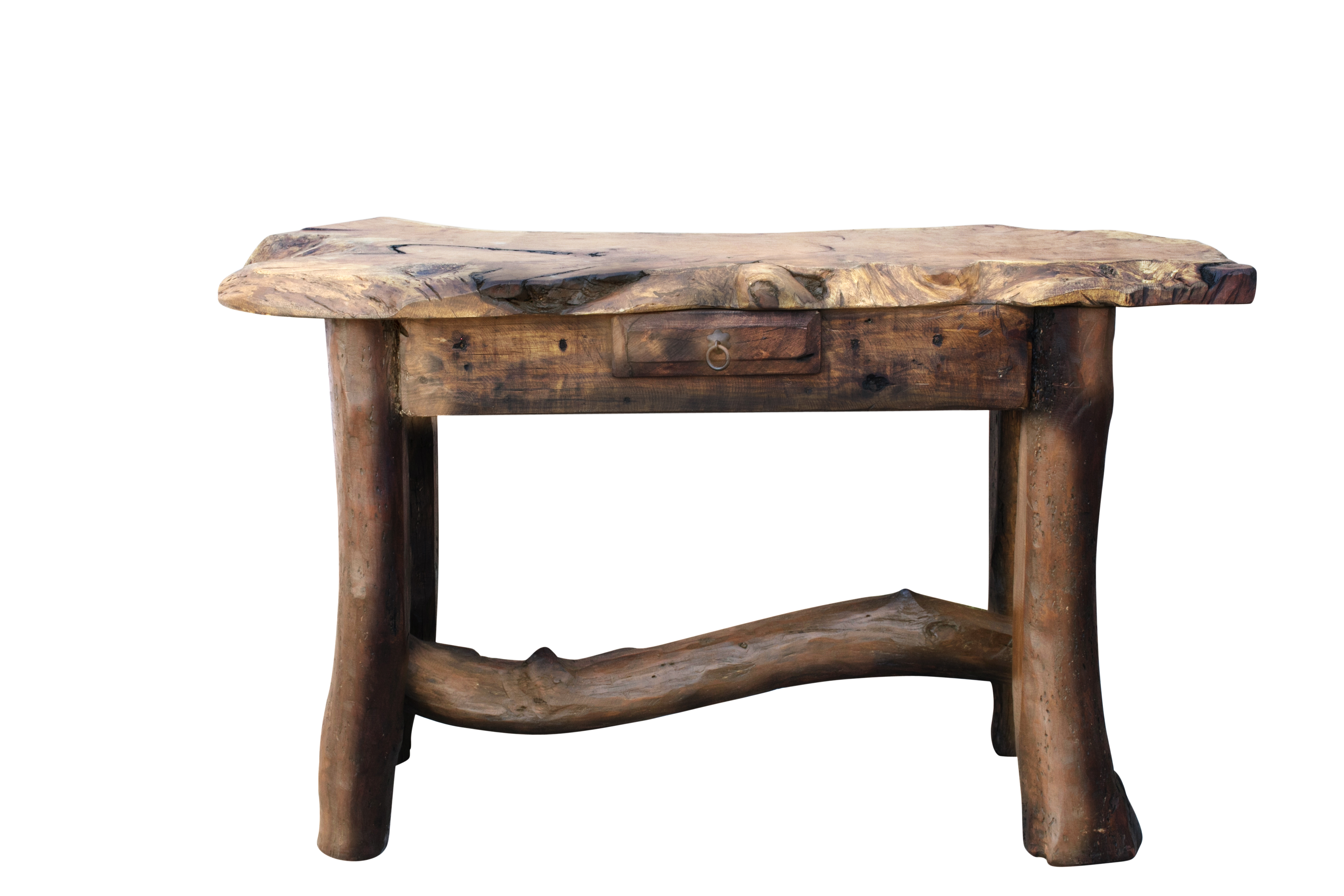 Century Old Details

Some of our pieces incorporate salvaged door tops dating from centuries ago, providing an extra, unique feature for customers who are looking for something extra special and unique.
Get On The List

Want exclusive updates and be the first in the know when new items arrive? Sign up for our emailing list and we'll let you know as soon as a new product arrives so you can snag it before someone else does!